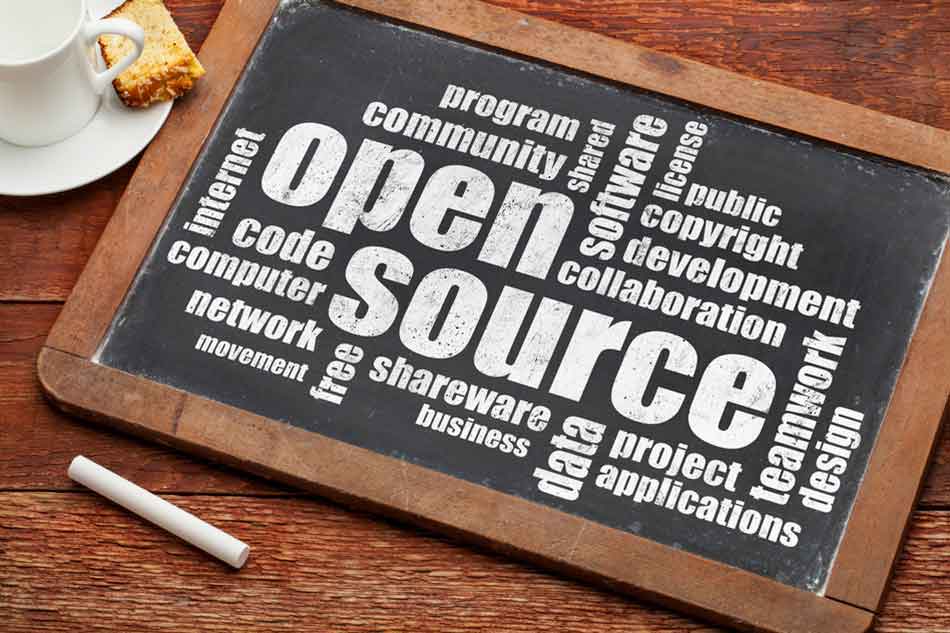 Running a Lodge with Open Source Software
What is Open Source? It's a software license that is free to download and use for personal or business applications. Some of the world's largest digital infrastructures run on Open Source systems such as Google, Amazon and more.
You can run any Lodge, committee or secretarial position with no software costs while keeping premium features. Below are some examples of Open Source programs based on what category. I've personally used them all at one point or another.
Office Applications
Quills Secretary Database Tool
Built by an Assistant Secretary, this is a database and analytics tool. Built for Secretary's to easily manage and leverage their own minute's data. Featuring a simple interface that's easy enough for anyone to pick up. Yet with powerful reporting that's generic enough for any Lodge anywhere to use.
LibreOffice
Featuring all of the same functionality of Microsoft Office Professional. Full support for modern Microsoft Office files. Featuring Word Processing, Spreadsheet, Presentation, Database, Diagramming and Drawing, Mathematics and more.
Graphic Design & Development
Even the best photographer will touch up photo colors to bring out the very best in them. You can easily edit, touch-up, crop and apply special effects to photos. Great for use with event fliers, website, printed literature, social media, etc – even your average family photos.
Both Krita and GIMP mimic Adobe Photoshop functionality.
Inkscape
This is a "vector" graphics editor, with capabilities similar to Adobe Illustrator. Vector graphics are pictures that don't use pixels and can be shrunk/blown up to any size without losing resolution.
It's great for making an official logo for your lodge that can be used for websites, printed literature, display banners, and even embroidery or screen printing. Create large banners that look sharp no matter how large you get them printed.
Scribus
This is a page layout editor similar to Adobe InDesign. If you make brochures, printed newsletters or pamphlets for your lodge, this is a great program to learn.
FastStone Photo Resizer
A program that can resize the dimensions or shrink the file size of thousands of images at once. It's particularly good for quick & dirty, bulk processing of pictures to decrease the upload time of a new photo album to your website or social media.
DIY Web Development
WordPress
This is a website building system that allows anyone to publish a website. Any paid website host will support this and may have turnkey packages you can take advantage of. Once in place you can manage with a smartphone.
Kompozer
Kompozer is a complete web authoring system that combines web file management and easy-to-use WYSIWYG web page editing providing the same kind of functionality as Adobe Dreamweaver. If you can edit a Microsoft Word document, you can make a web page and upload it to your host.
Notepad++
Notepad++ is my personal favorite with regards to all things programming, for websites, applications or otherwise. A text-only editor with powerful features. You do need to know programming in order to use it though.
Free Website Hosting
Google Sites
A free website hosting platform through Google. It's as basic as they come and you'll forever have Google ads on there but it'll get you a published website with your own domain name. An option for the hard pressed with an easy to use interface. Once in place you can manage with a smartphone.
Paid Website Hosting
I personally use GoDaddy but paid hosts are a dime a dozen. Most hosting providers have some type of turnkey website builder package you can review that allow even 50+ year members to easily launch and maintain a Lodge website. Make a few calls and explain your situation, they'll find a solution for you.
I have associates that love Square Space for being friendly to the most technologically unsophisticated and time crunched, but I've not used it myself.
Free Email Marketing
Many bulk email marketing programs like MailChimp offer a free account for up to 1000 subscribers – your membership. Very easy for the non-tech to manage subscriber lists, create template emails, etc. with a simple drag and drop editor. You can even see if your members open the emails you're sending!
More Open Source Programs
These are just a few examples of the working tools of the digital world but many, many others exist. More Open Source alternatives to major commercial applications can be found at OSALT (Open Source Alternative) at http://www.osalt.com/.