We're in the 21st Century
Love it or hate it, social media is here to stay. At a minimum be sure to at least make a placeholder account that lists your information. Address, stated meetings, contact information, etc.
There are countless other types of social media, more than I'll list here. YouTube I'll mention over on the videos page.
Social media provides an easy way, time effective way for the public to subscribe to your updates, events, news and more.
I would also invite you to download Social Media and the Lodge, an impressive presentation put on by W. Bro. Paul Bathgate regarding this topic. Masonic Media – The Pitch by Bro. Aaron Luther Thomas contains a few points on this topic as well.
Nonprofit Hub has some excellent thoughts on using social media in the nonprofit space.
Facebook
Creating a Lodge's Facebook Page (from scratch)
Creating a Lodge's Private or Public Group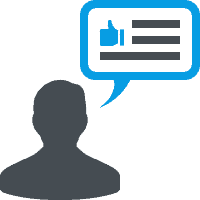 Facebook Local Ads (great for fundraisers)
Twitter
Make Your Life Easier
What if you could automate social media or even manage multiple accounts from one place? Using a free tool like Hootsuite you can post to, manage, even schedule up to 3 of whatever social medal platforms you use. Want to automatically post a calendar to social media? Check out social media automation.
Hashtags
We've all seen the pound symbol (or hashtag, as they call it these days) on social media. But what is it for and why are people using them? It's like a bookmark or a tag for your post that appends it to a larger, global or local conversation.
For example, #Freemason adds it to a global thread about Freemasonry. Whereas #UptownWesterville applies only to the part of the city where Blendon 339 is. Both are relevant depending on who your target is.
Research what local businesses in your area are using to see what tags apply to your neck of the woods! It will get you out of our own echo chamber and into a larger or local conversation where you want to be.
This video helps to demystify this a bit more.